Description
SONAX DETAILING ACADEMY
EXPERT SEMINAR
30.08.2022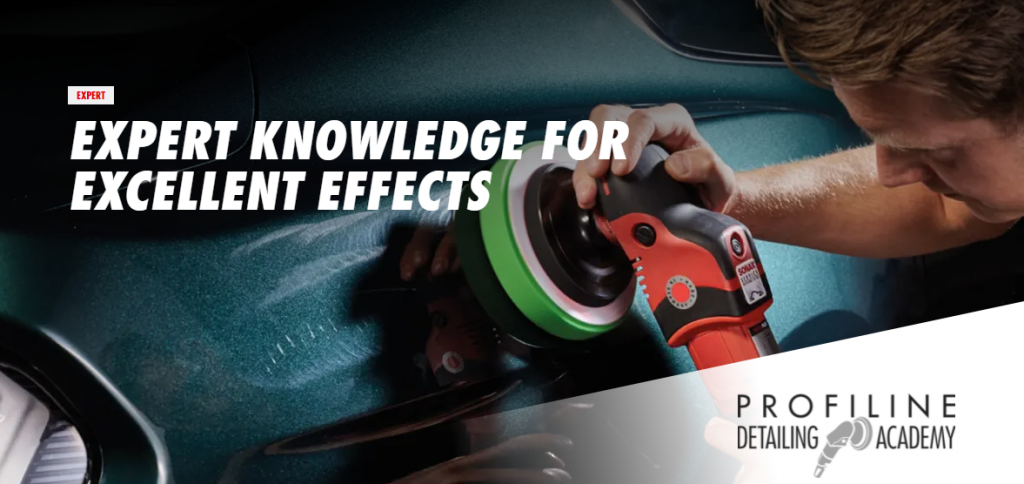 If you have previously completed the SONAX Detailing Academy BASIC Seminar, or if you already possess solid, fundamental knowledge of car detailing and would like to expand it to an expert level, this seminar is just for you.
What you can expect from the SONAX Detailing Academy BASIC Seminar?
In the expert seminar, we help you further develop the areas of car detailing you are especially interested in by individually addressing the needs of each participant. We will discuss and demonstrate the correct work steps for various car detailing tasks and learn how to optimize them. Another part of the seminar will focus on the paint preparation and paint restoration processes using the line of professional SONAX products.
Module I: Workspace and vehicle preparation
Size and equipment of the optimal workplace
Analysis of the paint condition
Discussion of the main points to be covered during the seminar (please specify your areas of special interest when booking the seminar)
Module II: Paint preparation and analysis
Detailed presentation and application of the products for external cleaning
Paintwork structure – analysis of the individual paintwork layers
Determining paintwork condition
Differences between rotary and orbital polishers – demonstration
A comprehensive explanation of the sanding techniques
Error correction when using polishing machines
Module III: Individual focal point
Detailed explanation of the individual focal points of each participant
Module IV: Special applications and the final check
Dealing with special applications, such as B panels, headlights, and foils
Carrying out a final check
The seminar will be finished with a summary of the key points and a Q&A session.
Upon completion of the seminar, each participant will receive an official SONAX Detailing Academy Certificate in their name.
Training Location: Cullen Car Care
Newtown Avenue, Malahide Road Industrial Park,
Co. Dublin, D17 E761
Training Date: 30/08/2022
Start Time: 10:00 AM (please arrive 15 mins early)

Estimated Duration: 6hrs
Cost: €225 per participant
If you have any questions regarding this seminar please feel free to use our contact form or call our SONAX Master Trainer Pearce Cullen at +353 83 0387075